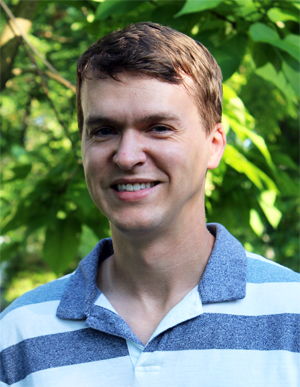 Read the entire "People of the APS Upgrade" Jason Carter article here.
Jason Carter's job, like many on the Advanced Photon Source (APS) Upgrade project, is about to get exciting.
Carter is the lead vacuum engineer for the project, and after six years of designing and planning, his team is now preparing to actually build the complex vacuum system that will contain the powerful electron beam generated by the APS, a Department of Energy (DOE) Office of Science User Facility at Argonne National Laboratory. He's excited, he says, to get out from behind the computer and start bringing his team's part of the upgrade to life.