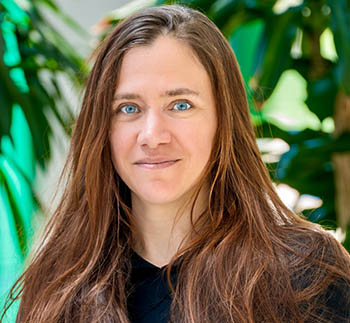 Two Photon Sciences (PSC) employees, Fanny Rodolakis, physicist, and Becky Sikes, lead foreign visit and assignment administrator for the APS user program office, have been recognized for their leadership of the PSC Diversity, Equity, Inclusion and Accessibility (DEIA) Council.
The Argonne Board of Governors will present Rodolakis and Sikes with their Excellence in DEIA award, part of their annual slate of honors for Argonne employees. The award recognizes leadership efforts that inspire others and create a demonstrative effect in areas such as catalyzing a shift in mindsets, building skills for bridging differences and changing behaviors, and fostering longer-term culture change efforts within the lab. 
The Board of Governors Awards celebrate employees' impact and successes in several key areas of importance to the laboratory, including building a diverse, world-class community of talent. Argonne staff members can nominate their colleagues for the Board of Governors Awards, and this year they submitted 49 nominations for consideration. 
With their leadership, Rodolakis and Sikes have made the PSC DEIA Council one of the most active across the lab and have spearheaded programming that is making PSC more inclusive and effective. One of their major accomplishments is the development of the monthly "Voice of PSC" seminar series that has been ongoing since 2020 and now regularly attracts more than 300 employees from across the lab.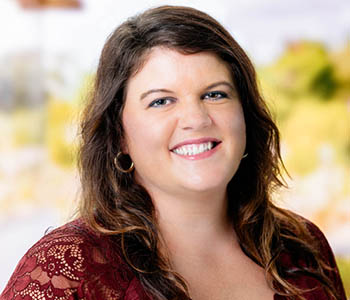 "I am incredibly proud to congratulate Fanny and Becky on their well-deserved award for their exceptional contributions to diversity, equity, inclusion and accessibility," Laurent Chapon, PSC Associate Laboratory Director, said. "Their outstanding work in developing and implementing the PSC DEIA Council's mission exemplifies true leadership and enthusiasm, inspiring not just our colleagues within PSC but radiating across the entire laboratory."  
Some of their other accomplishments include organizing a DEIA retreat, where they developed a "strengths, weaknesses, opportunities, and threats" analysis of the council's efforts, prepared the first DEI strategy document for PSC; and soliciting feedback from staff to make their directorate even more welcoming.
Both Rodolakis and Sikes were surprised to receive the award. "We were in shock," Rodolakis said. "It is not always easy to figure out how we can make an impact in this area. We're certainly not experts in this field. But what leadership can do is give us support to access the people who actually are experts in DEIA. Our job is to facilitate those connections."
"I think it's amazing," Sikes said. "With the Voice of PSC, if what we're doing really strikes one person and it can trickle down to another, even if it's with someone at home over dinner, we're accomplishing something. Especially if they tell someone else. Our motto is, 'everyone has a place in the DEIA space.'"