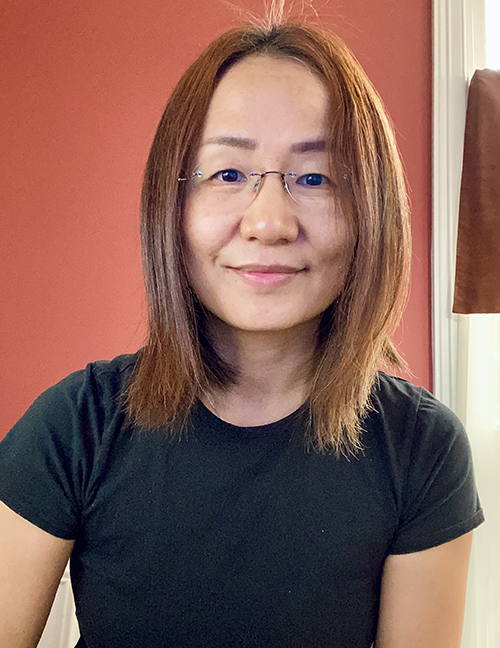 Yine Sun has been appointed as group leader of the Argonne Accelerator Systems Division (ASD) Accelerator Operations and Physics Group at the U.S. Department of Energy's Advanced Photon Source.
Yine Sun received her Ph.D. in accelerator physics in 2005 from The University of Chicago where she studied under Argonne Distinguished Fellow Kwang-Je Kim of the ASD. After stints as a student research assistant at the University of Chicago and Fermilab, she returned to the APS as a postdoctoral researcher.  Sun joined Fermilab as a Peoples Fellow from 2008 to 2013 before she accepted the position of Physicist at the APS. From 2015 to the present, she served as manager of the APS linear accelerator (linac) with responsibility for the linac operation and refurbishment portfolio development, project planning and work coordination across different technical groups. She led the commissioning of the new-generation prototype thermionic radio-frequency gun, the new APS linac photo-injector and linac interleaving operations, among myriad other responsibilities. Her research interests and technical achievements are too numerous to list here.
Sun is a member of the Scientific Advisory Board for the International Particle Accelerator Conference; a member of the Canadian Light Source Linac Project Expert Committee.  Yine Sun's honors include the Accelerator System Division Appreciation Award for extraordinary effort in the planning, management, commissioning and operation of linac interleaving; a Fermilab Exceptional Performance Recognition Award for her work in beam phase-space manipulation in a photo-injector. She is the author or co-author on many peer reviewed publications and has an extensive list of invited talks at conferences and workshops.
John Byrd, ASD director, said of Yine Sun: "Yine has made several notable contributions to the APS and accelerator science and technology in general. I am looking forward to working with her in her new role as group leader for accelerator physics."
The U. S. Department of Energy Office of Science's Advanced Photon Source (APS) at Argonne National Laboratory is one of the world's most productive X-ray light source facilities. The APS provides high-brightness X-ray beams to a diverse community of researchers in materials science, chemistry, condensed matter physics, the life and environmental sciences, and applied research. These X-rays are ideally suited for explorations of materials and biological structures; elemental distribution; chemical, magnetic, electronic states; and a wide range of technologically important engineering systems from batteries to fuel injector sprays, all of which are the foundations of our nation's economic, technological, and physical well-being. Each year, more than 5,000 researchers use the APS to produce over 2,000 publications detailing impactful discoveries, and solve more vital biological protein structures than users of any other X-ray light source research facility. APS scientists and engineers innovate technology that is at the heart of advancing accelerator and light-source operations. This includes the insertion devices that produce extreme-brightness X-rays prized by researchers, lenses that focus the X-rays down to a few nanometers, instrumentation that maximizes the way the X-rays interact with samples being studied, and software that gathers and manages the massive quantity of data resulting from discovery research at the APS.
Argonne National Laboratory seeks solutions to pressing national problems in science and technology. The nation's first national laboratory, Argonne conducts leading-edge basic and applied scientific research in virtually every scientific discipline. Argonne researchers work closely with researchers from hundreds of companies, universities, and federal, state and municipal agencies to help them solve their specific problems, advance America's scientific leadership and prepare the nation for a better future. With employees from more than 60 nations, Argonne is managed by UChicago Argonne, LLC for the U.S. Department of Energy's Office of Science.
The U.S. Department of Energy's Office of Science is the single largest supporter of basic research in the physical sciences in the United States and is working to address some of the most pressing challenges of our time. For more information, visit https://​ener​gy​.gov/​s​c​ience.