This is the typical ion chamber used on 4-ID-D
Ion Chambers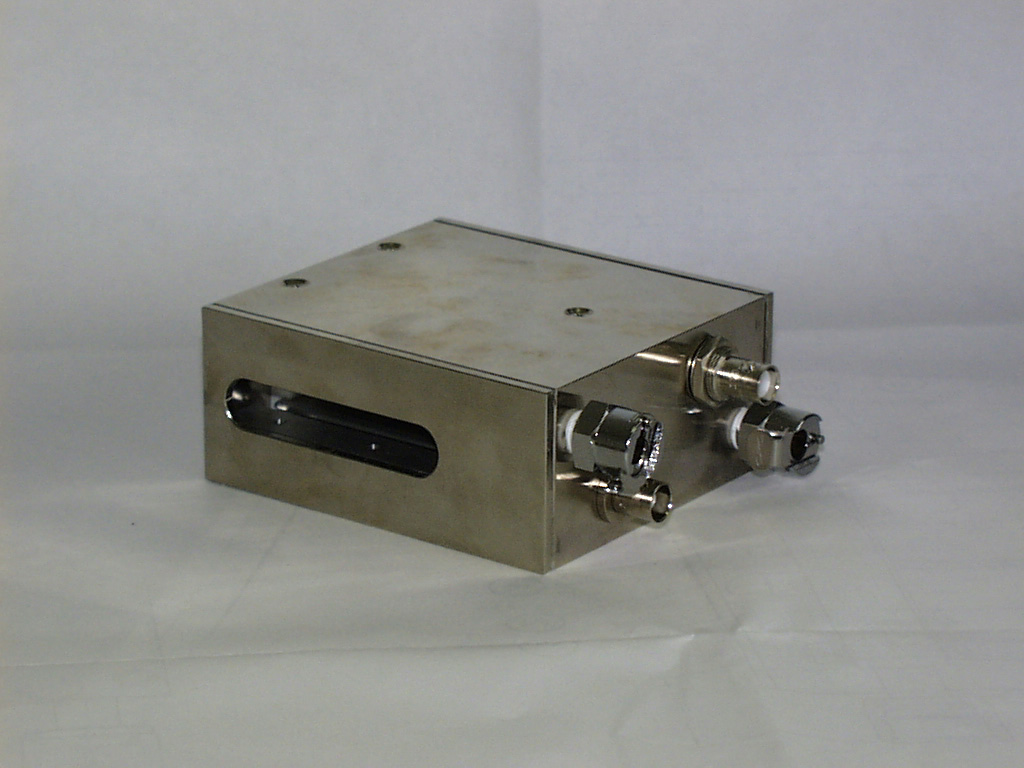 It is manufactured by Advanced Design Consulting in Lansing NY.
The overall length of the ion chamber along the beam direction is 95 mm and the length of the charged collection plates is 60 mm.
This ionchamber gives the following conversion factors from counts to photons per second with current ampliphier gain of 100 nA/V and (x2) gain on the VtoF converter. 
Ion chamber He gas 100nA/V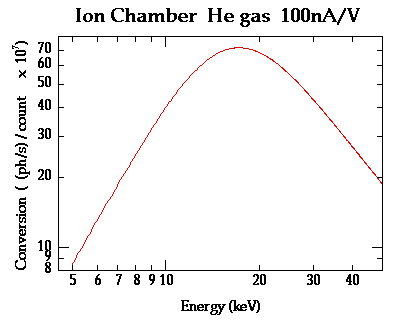 Ion Chamber N2 gas 100nA/V gain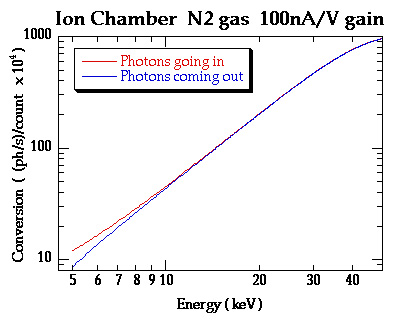 Ion Chamber Ar gas 100nA/V gain