In-vacuum Diffractometer
Read more about the technical details on the Advanced Photon Source Website
(*) Those values are obtained by converting kappa angles (actual motors) into 4-circles angles (pseudo-motors) for extreme cases.
The ranges for the physical motors are: -35 < kth < 289 and -44 < kap < 270.
To make sure the reflection you want to access is within our range, please use the Kappa to 4-circle calculator or contact staff.
(**) The cooling braid blocks 40 degree of incident/outgoing beam, depending on the configuration (see picture below):
in grazing incidence (tth=th =0, chi = 90): -70<phi<70
at higher angles, more phi angles are accessible.
Detectors
Delay-line microchannel plate, area detector
Si Photodiodes (x2) with angular acceptance 3 degrees and 0.14 degrees
Electron yield detection
Avalanche Photodiode - not available at this time (02/02/2021)
Sample Mounting
Flag Style (Cu, SS or Mo): drawing pdf
Reflection geometry
You can request sample holders to be shipped to your home institution ahead of time; contact beamline staff and provide a FedEx number.
IMPORTANT: Getting Ready For Your Experiment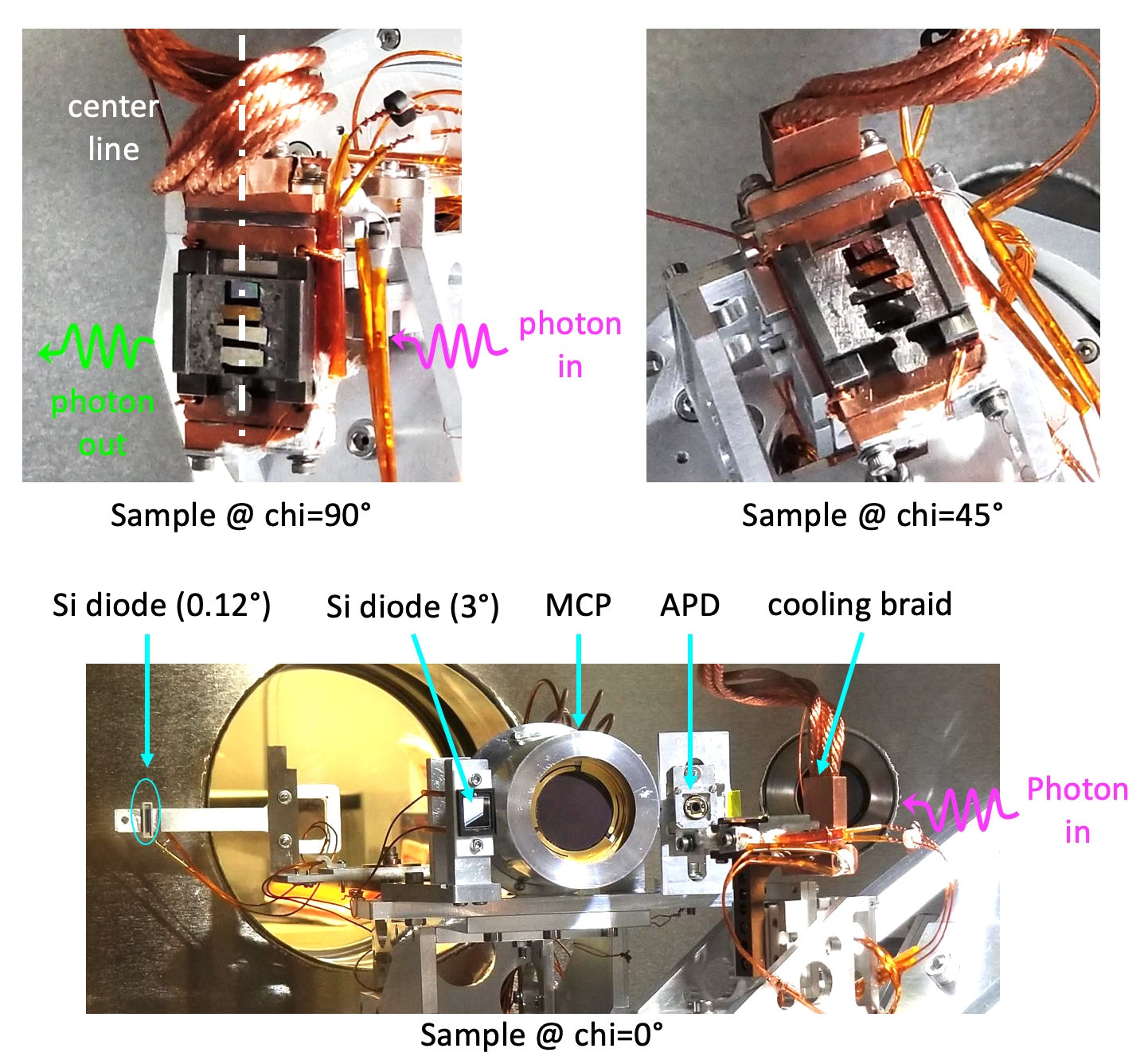 Kappa Diffractometer
IEX in-vacuum Kappa diffractometer