This page shows the available web cameras and live video streams from the 33-BM-C hutch, and will refresh every 30 seconds to update the images (last update: Wednesday, 27-May-2015 10:39:23 CDT). Note that access to the webcams may not be available from outside the APS firewall.
Click on any image to open it in a separate page. You can also access the live viewers from this page by clicking on the corresponding links below.
Canon VB-C60 network camera
Live camera control
Click here to open a new browser page with the live camera control applet for the VB-C60 network camera.
Still image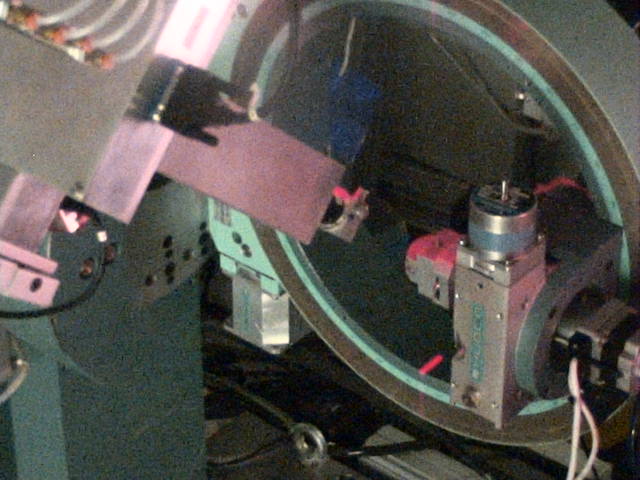 Axis video server
Note: When saving a snapshot as an image, be sure to save the still image to disk (.jpg) and not the motion jpeg (.mjpg) of the live feed. The latter will keep recording the feed and the file will keep growing in size until the system runs out of disk space!