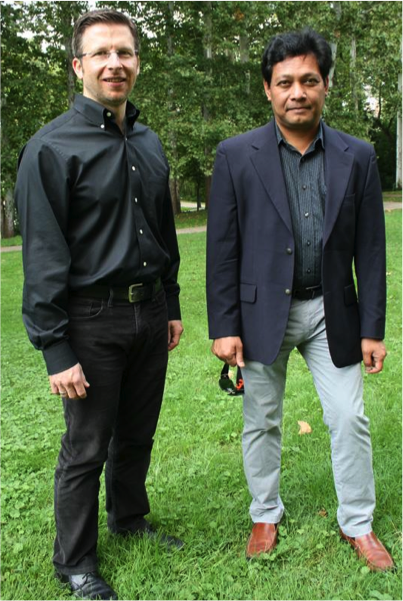 From August 28-30, 2013, Volker Rose was invited by Prof. Saw-Wai Hla for a research visit at Ohio University (OU).
Ohio University is a public research university located in Athens, Ohio. Founded in 1804, it was the first university in the whole Northwest Territory. The Athens campus enrolls more than 20,000 students in more than 250 areas of undergraduate study and numerous master and PhD programs.
Ohio University has formed a special Condensed Matter & Surface Sciences Program reflecting the vitality of the area and of OU Researchers. The program crosses department and even college lines, with Researchers from the College of Arts and Sciences and the Russ College of Engineering and Technology.
During his stay Volker presented a Condensed Matter & Surface Science Colloquium entitled "Shining Light on Nanoscale Materials:From Picasso to the Ultimate Resolution in X-ray Microscopy". The colloquium introduced students and faculty to new approaches to high-resolution x-ray microscopy and applications in the area of cultural heritage.