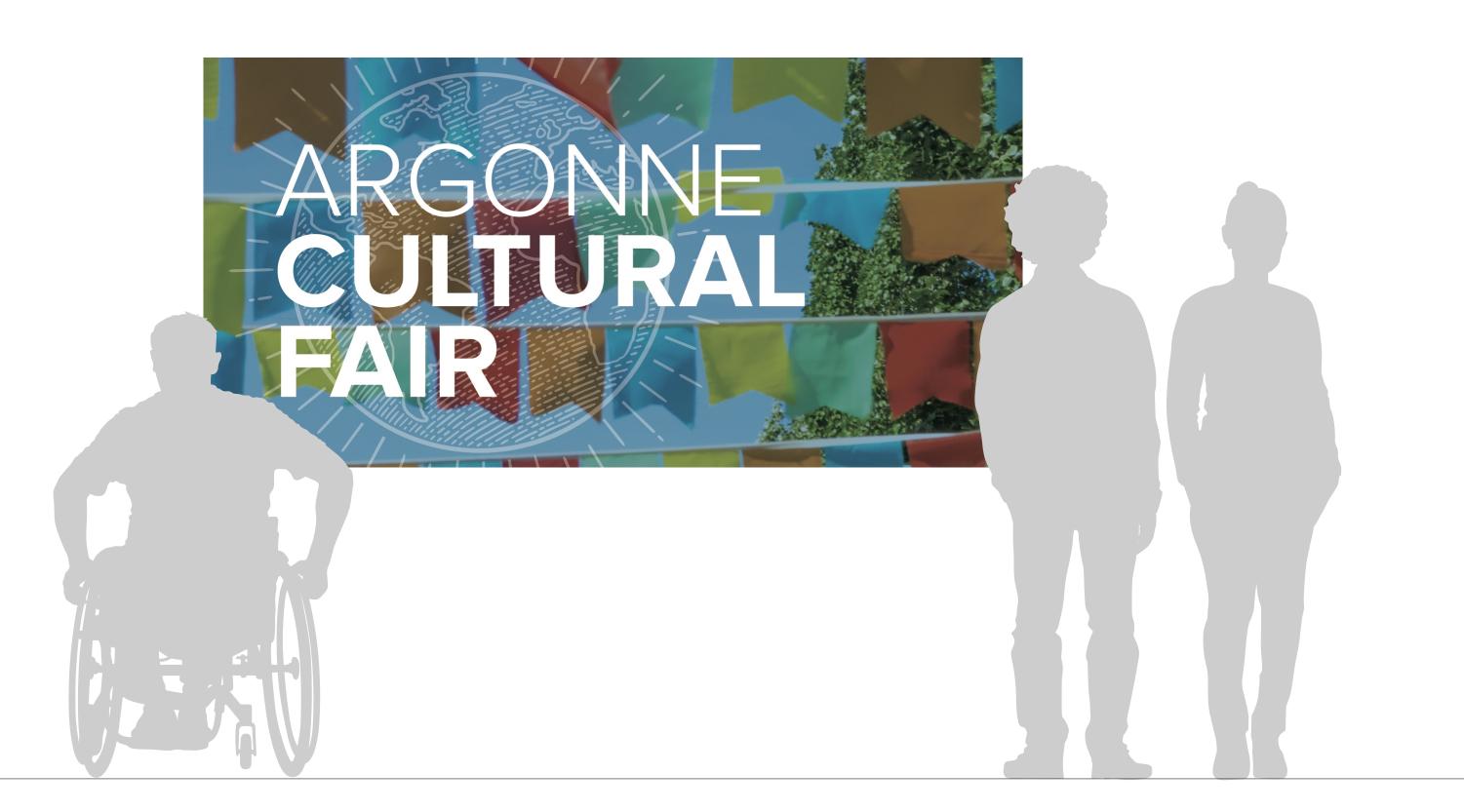 Let's celebrate! Come out and experience the different cultures of Argonne employees on display. 

Through our individual cultures and family traditions, we bring different perspectives that help inform our understanding of the world and the way it works. The cultural fair seeks to put these differences on display for the Argonne community so that we may both celebrate and learn together.
Cultural Fair 2022
Date: Wednesday, October 12, 2022
Time: 11:30 a.m. –1:30 p.m.
Location: Cafeteria
100 Virgin Pulse Points vouchers for those who attend.
The Argonne Cultural Fair was born out of the belief that Argonne has a diverse workforce that should be celebrated and valued. Employees who feel included and a sense of belonging will maximize the benefits that diversity brings, which includes innovation and creative problem-solving. When leaders value and support diversity, these benefits multiply, making diverse organizations more successful on several levels resulting in better employee engagement and reduced employee turnover.
Diversity is not just about race and gender. It includes age, ethnicity, spirituality and religion, sexual orientation, political views, work styles and the unique viewpoints and experiences that diverse people bring to the team or organization.
Belonging is the feeling of being part of something and mattering to others. We create it through inclusion, which consists of intentional acts. Employees don't need to be popular or liked by everyone, but they do need to have a sense of belonging somewhere and with someone. It is the feeling of the Argonne Cultural Fair planning committee that a cultural fair gives employees the opportunity to make others aware of and celebrate differences that contribute to and strengthens the Argonne culture.  In these days of hybrid workplaces and telecommuting, the fair is an opportunity for positive social integration while celebrating our entire community. The organizers include members of the IS DEI council, representatives of CPA, HRS and ALI.
Exhibitions
ABLED
Argonne Backs Listens and Educates for Disabilities
African-American Black
France
Fanny's crêpe recipe
India
TBA
Latinx
Come enjoy fresh pastries from the Mexican Bakery!!
Military
 Argonne Veterans Group will be demonstrating the correct way to fold a US Flag and the meaning behind each fold. 
If you've ever attended a military funeral, perhaps you noticed that the honor guards pay meticulous attention to folding the U.S. flag that once draped the casket. Guards make crisp, precise folds a total of 13 times to complete the ceremony. Much like every other aspect of our nation's greatest symbol, each of the 13 folds holds a special significance.
We will have a live demonstration as well as a video.
Poland
Romania
TBA