Past Events (2022)
April's Voice of PSC : Mental Health
"Not every day is good, but there is something good in every day" 
Meeting slides here
Videos shared:
Below is a recap from the discussion.
The average delay between symptoms onset and treatment is 11 years:
Why so long? leading reasons are 1) stigma, 2) financial, 3) cultural, 4) lack of parity with care (mental vs physical)
Symptoms can develop insidiously ("boiling frog syndrome"); you don't realize life is not supposed to be so hard, until you get a diagnosis and the right treatment. 
Suicide is the second-leading cause of death among people aged 10-34 in the U.S. and the 10th leading cause of death in the U.S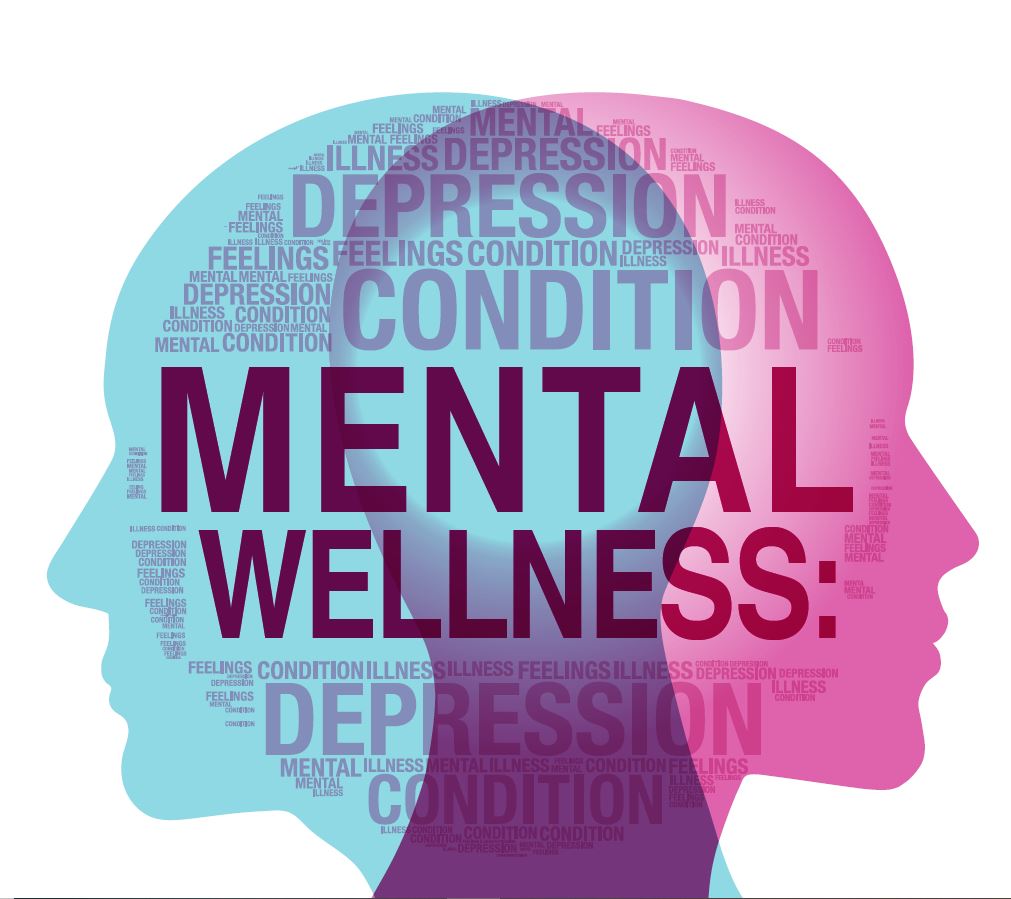 Navigating ways to find help:
Speak to a trusted family member, friend, co-worker or your physician, who can direct you to the right providers (psychiatrist vs therapy…)
COVID and the democratization of telehealth has made mental health care easier than ever!
Employee Assistance Program (EAP):

Available to all employees and their family members
Provides onsite or virtual therapy 
Helps find adequate care within your network 

Employee Resource Groups (ERGs): ABLED hosts 2 support groups: 

Mental Health and Wellness Peer Support Group: every 2nd Thursday of the month, 12PM (Join on Teams). 
Parenting on the Spectrum Support Group: every 3rd Wednesday of the month, 12PM (Join on Teams)
Break the stigma - It's okay to not be okay! 
Talk openly about mental health 
Educate yourself and others 
Choose your words carefully: 

"Died by suicide" vs "committed suicide": why words are important: Suicide and Language (Center for suicide prevention), Language Matters: Why we don't say "Committed Suicide" 
Encourage equality between physical and mental illness: see above video
Show compassion for those with mental illness 
Choose empowerment over shame:

"It's their fault." Unlike physical illnesses, there is a great deal of shame associated with having a mental illness. The basis of that shame is that somehow the person who has the illness (or their families) is to blame. This is a hurtful and dangerous misunderstanding.  

Be honest about treatment.
Mental Health & children:
Children's mental health during COVID-19: 

1 in 7 children has been directly affected by lockdowns
more than 1.6 billion children have suffered some loss of education

Do not underestimate and/or dismiss your child's feelings: the reason might not be "a big deal", but the feelings are real.  
Cognitive behavioral therapy (CBT) tips for kids (works for adults too!): 

Anger Iceberg: anger (behavior) is displayed outwardly, but other emotions (feelings) may be hidden beneath the surface; help your child understand what lies underneath.  
Automatic Negative Thoughts (ANTs):

Your first thought when you have a strong feeling or reaction about something 
Reflex rather than rational thinking
Learn to recognize the 9 types of ANTs:

All or nothing (black or white thinking)
Fortune-telling (I'll fail)
Mind-reading (they find me stupid)
Always, never... 

When life gives you lemons, add water and sugar: find the glimmer ("sugar") that sweetens up the situation. 
March's Voice of PSC: Women's History Month & Cerebral Palsy Awareness Month
February's Voice of PSC: Don't put people in boxes and Black History Month
Please find the meeting slides here.
Don't put people in boxes (3 min video) - "There is more that brings up together than you think"
Black History Month:
Other ressources shared on the chat:
January's Voice of PSC: Bystander effect & bystander intervention (1/20/22)
Past Events (2021)
Allyship Success in Research and Development
Hosted by Dale Carnegie - 11/10/21: this webinar focuses on how we can create diversity of thought and increase emotional intelligence to strengthen our collaboration, problem solving, and decision making within Argonne.

Strengthen our emotional intelligence to build better relationships with other
Support a vibrant work culture by improving our interactions with others
Utilize inclusion best practices to strengthen culture and relationships
Apply principles that build trust and rapport with others
Identify opportunities to improve relationships with team members and other colleagues
Make commitments to ourselves and others to help bridge differences

For more info please email Arista Thurman athurman@anl.gov or Becky Sikes sikes@anl.gov
Cross-Council Collaborative Learning Club
Intellectual Humility - 6/30/2021: Webinar recording available here (passcode: 55cz!$0f)

Intellectual humility is often described as an intellectual virtue, along with other perceived virtues such as open‐mindedness, intellectual courage and integrity, and in contrast to proposed intellectual vices, such as pride and arro‐ gance.
How you react when talking to people who may disagree with you? Do you give it a shot and listen or do you shut it down because it's not what you believe in? Have you been in these situations? How did you handle it? Did you walk away feeling better? Join us to discuss!
Prior to the presentation, review these short videos and fun assessments to test your intellectual humility:

Improving Psychological Safety within Your Teams - Mar. 31st, 2021
Picture a Scientist  -  Feb. 19th, 2021
 
Past Events (2020)
Implicit bias workshop (Aug-Sep 2020):
Equity-mindedness: Identifying and Interrupting Implicit Bias through Candid Conversations - Dr Coleman
July 7th, 2020: Fighting Racism in the Workplace: What You Can Do?
June 25th, 2020 - PSC: Conversation on Systemic Racism
June 10th, 2020 - A Strike For Black Lives: